Acquire The Right Steps to Extract BKF Files
In order to repair MS backup in the righteous manner gain follow the steps of the software comprises of BKF explore process. The step by step process of the software show how to explore BKF, perform BKF repair process etc. Given below is the process of MS BKF Recovery process via BKF Recovery software:
Steps 1 » After installation, go to " 'Start" then "Programs" and then to BKF Recovery software
Steps 2 » It's the time to select corrupted BKF file in order to proceed explore BKF file process. Press 'Browse' and then select backup file which you want to recover and repair. After that, you will now see various options like 'Deep Scan', 'Quick Scan', & 'Range Based Scan'. Choose any one of them to start BKF recovery process. You will get the view similar the one depicted below: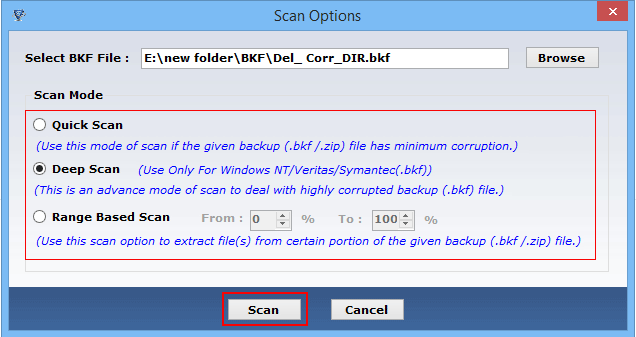 Steps 3 » Software now starts with the loading process of the damaged BKF file you have chosen. You will find the screen similar to the one below: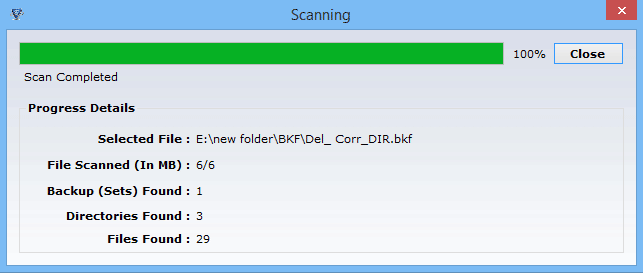 Steps 4 » After the completion of loading process, right click to the any file in order to access stored data inside. These steps open the screen as shown below: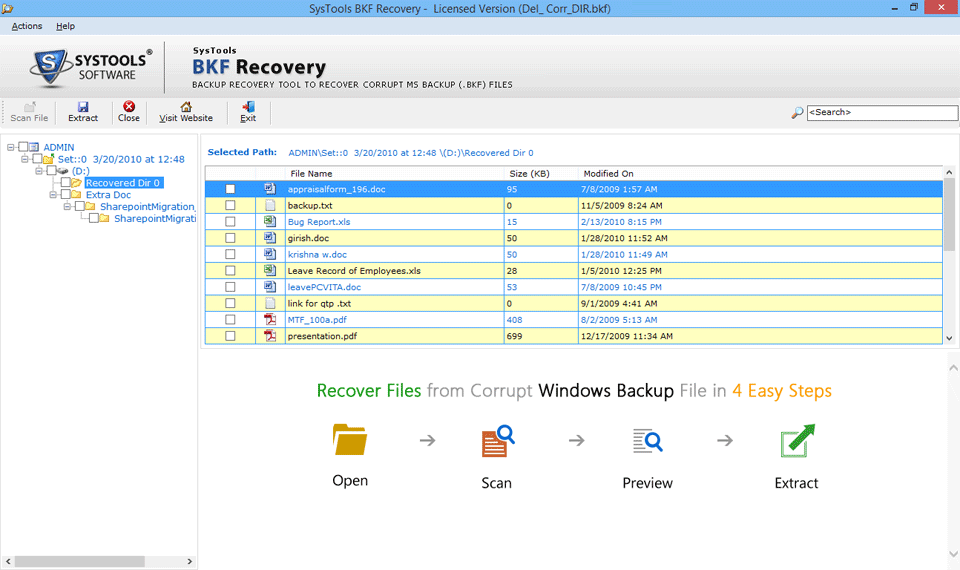 Steps 5 » To search for an appropriate file by its name, use the search feature located at top right of the software Windows.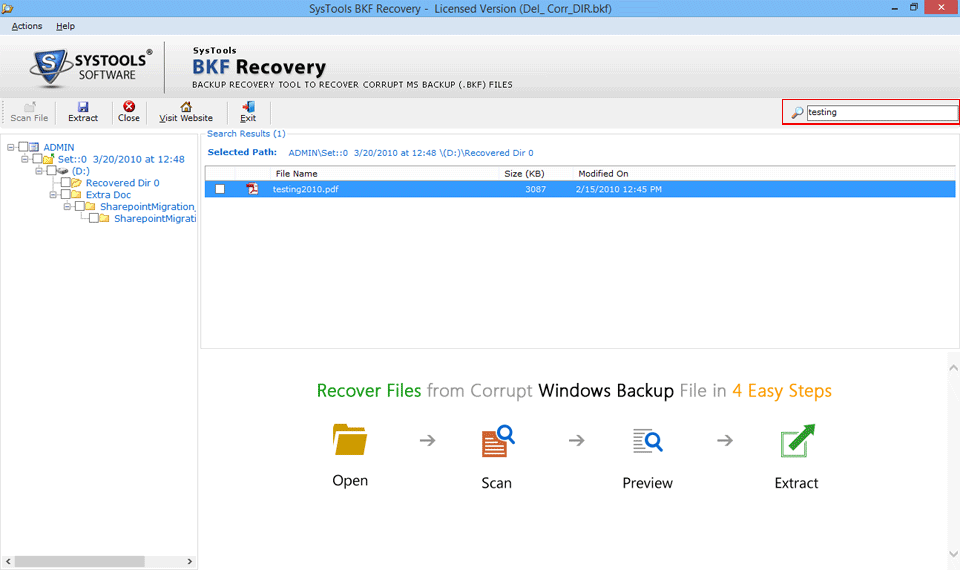 Steps 6 » Now, Click on Browse button to select the target position where the recovered files will be extracted. Now select one 'Extract Options' to extract BKF file and folders from the corrupted BKF files.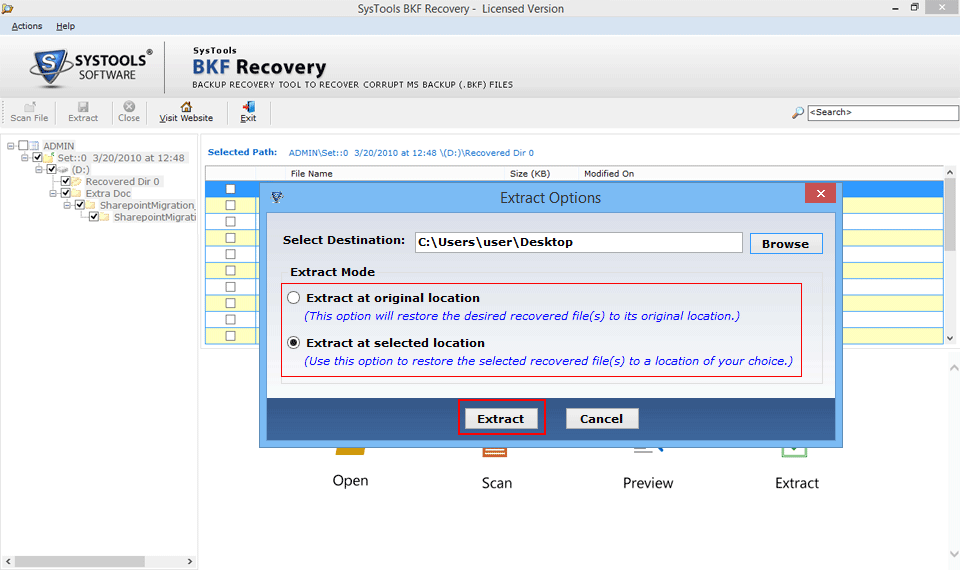 Steps 7 » Once your extraction process has been completed, software will be displayed successful notification message.